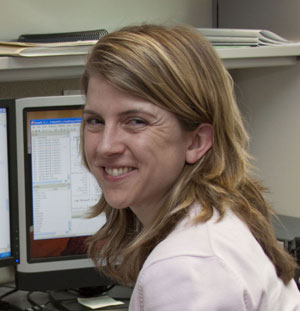 CBO
Molly Dahl
Senior Advisor, Employment and Income Security Unit
Microeconomic Studies Division
Congressional Budget Office
molly.dahl@cbo.gov

The Employment and Income Security Unit conducts research and analysis on topics including labor markets, income, poverty, cash and in-kind assistance programs, disability policies, education and training, and immigration.
Areas of interest
Earnings and income distributions
Economic volatility of individuals and households
Low-wage labor markets
Low-income households, especially those with children
Income support programs
Journal Publications
CBO Publications
Working Papers
(Available on request)
The Earned Income Tax Credit and Expected Social Security Retirement Benefits Among Low-Income Mothers. With Thomas DeLeire, Jonathan Schwabish, and Timothy Smeeding. January 2012. (Available as a Congressional Budget Office Working Paper, No. 2012-06, March 2012.)
The Association between Children's Earnings and Father's Lifetime Earnings: Estimates using Administrative Data. With Thomas DeLeire. August 2011. (Earlier version available as an Institute for Research on Poverty Discussion Paper No. 1342-08, August 2008.) Revise and Resubmit.
The National School Lunch Program and School Breakfast Program: Evidence on Participation and Non-Compliance. With Karl Scholz. February 2011.
A Lost Generation? The Impact of High Unemployment Rates at College Graduation on Long-Term Earnings. With Thomas DeLeire and Jonathan A. Schwabish. July 2010.